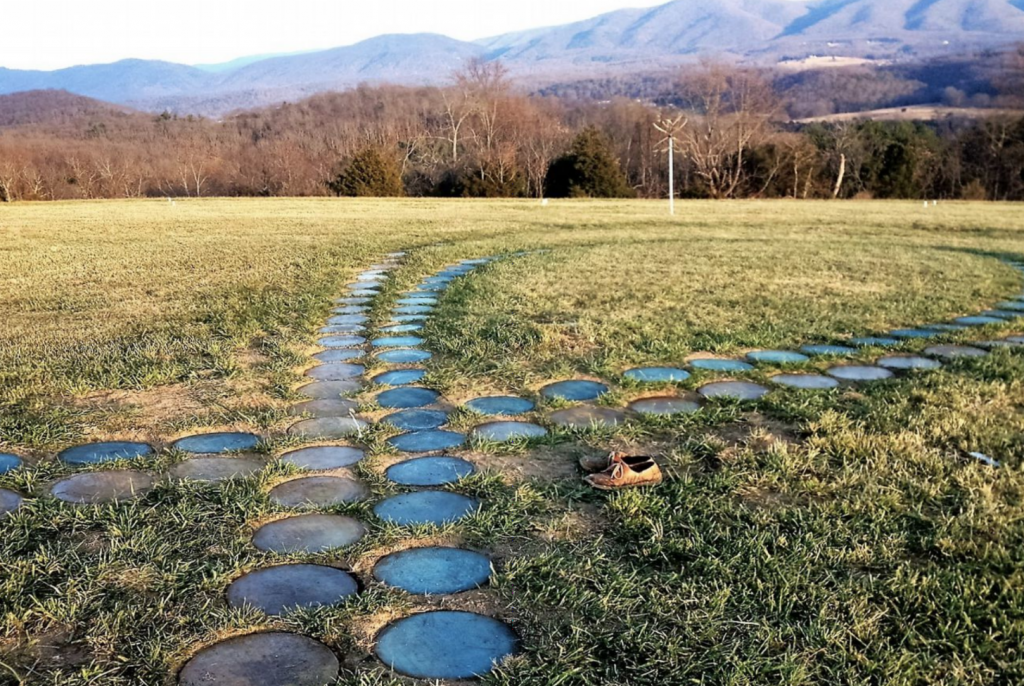 Inspired by the family of 7 geometries called the Geometries of Love ...sacred technologies for the next octave of human, this modern day hilltop labyrinth has been a 13 year project of love. It covers approximately an acre of ground with a stunning 360 degree view of both the Blue Ridge Mountains, the Alleghenies & nearly 8 counties. Beautiful original sculptures throughout the interior draw visitors to stop, look, sense, sit, meditate, quietly commune.
Everything on Mt Grace has been meticulously been laid out to mathematical proportions incorporating the Golden Ratio in its interior design. In the laying out of this schematic, our painstaking detail was rewarded with a minute ½ inch of discrepancy. No mean feat! The pavers were all handmade & counter sunk.
The center design is interwoven golden ratio infinities. This is not only a beautiful labyrinth in a gorgeous setting, it is a powerhouse of amazing energy.
The two outer rings have crimson & saffron flags that fly 12 feet high on days of ceremony. Individuals & groups have felt drawn to visit the farm to walk the creative one-of-a-kind design. The walk to this hilltop is approximately 1/2 -3/4 miles on a old logging road. For overnight guests & retreat guests this is almost always included in the "must-dos".
Appointments are required for anyone not here with a reserved accommodation or workshop/retreat.
540.463.2593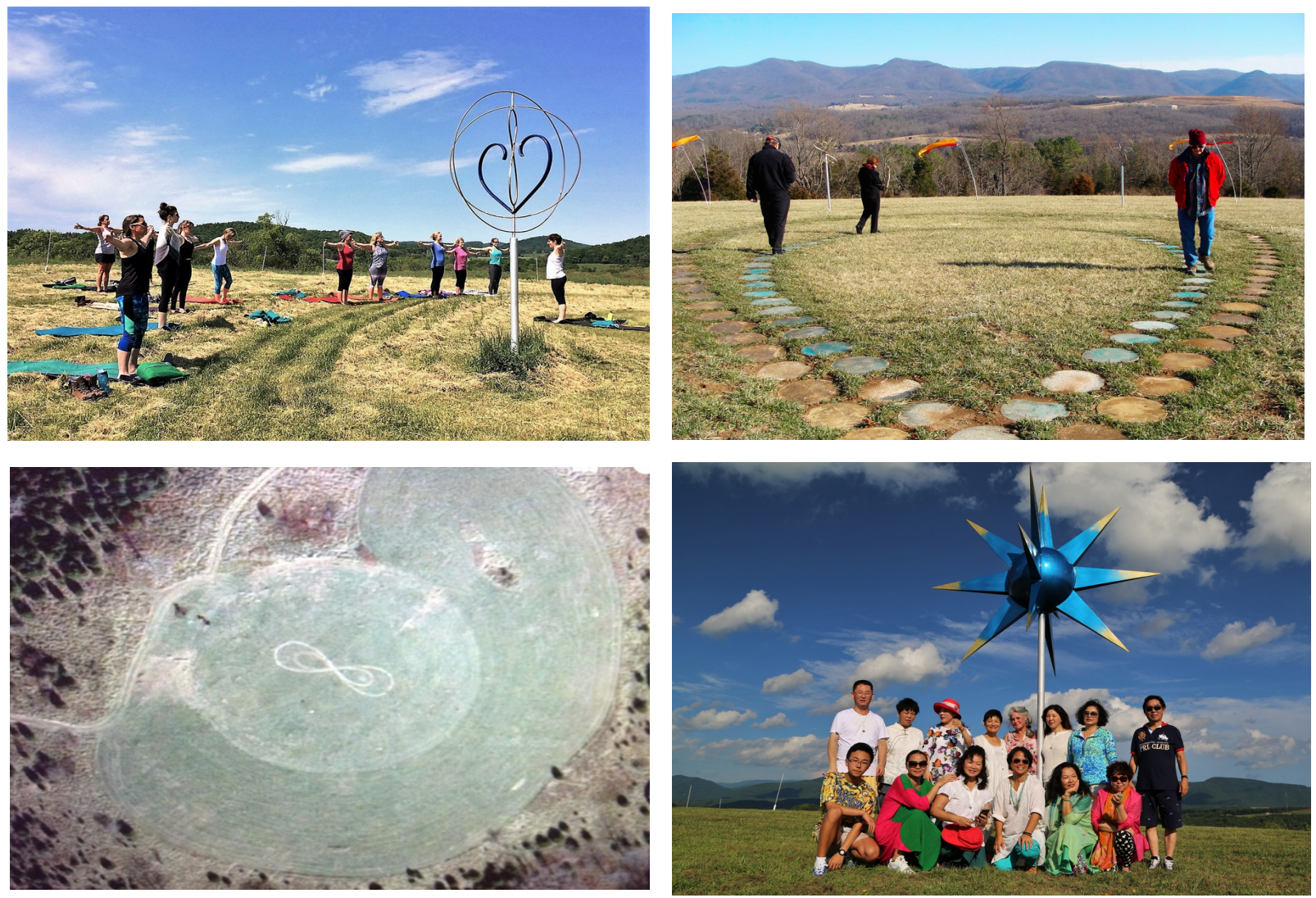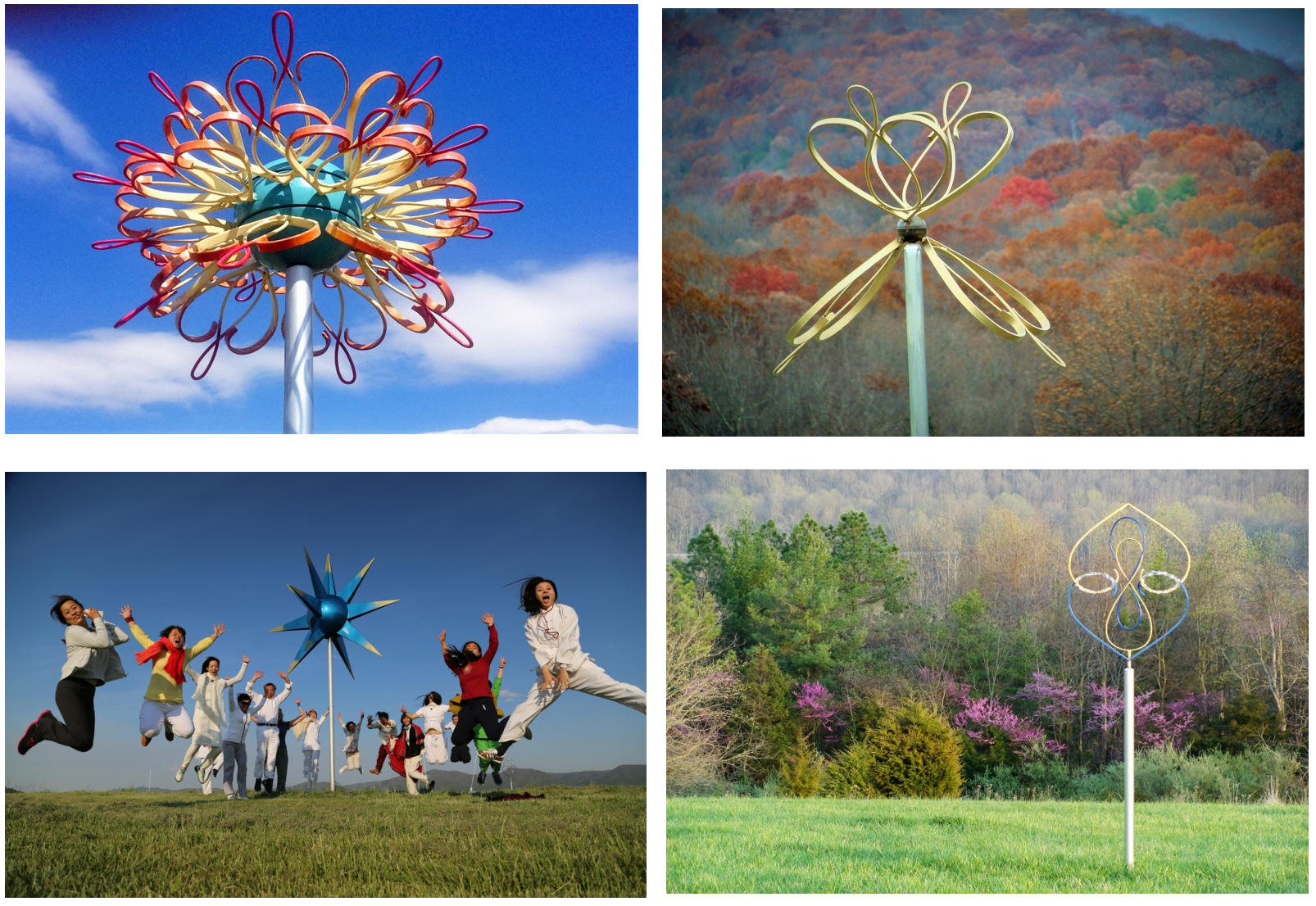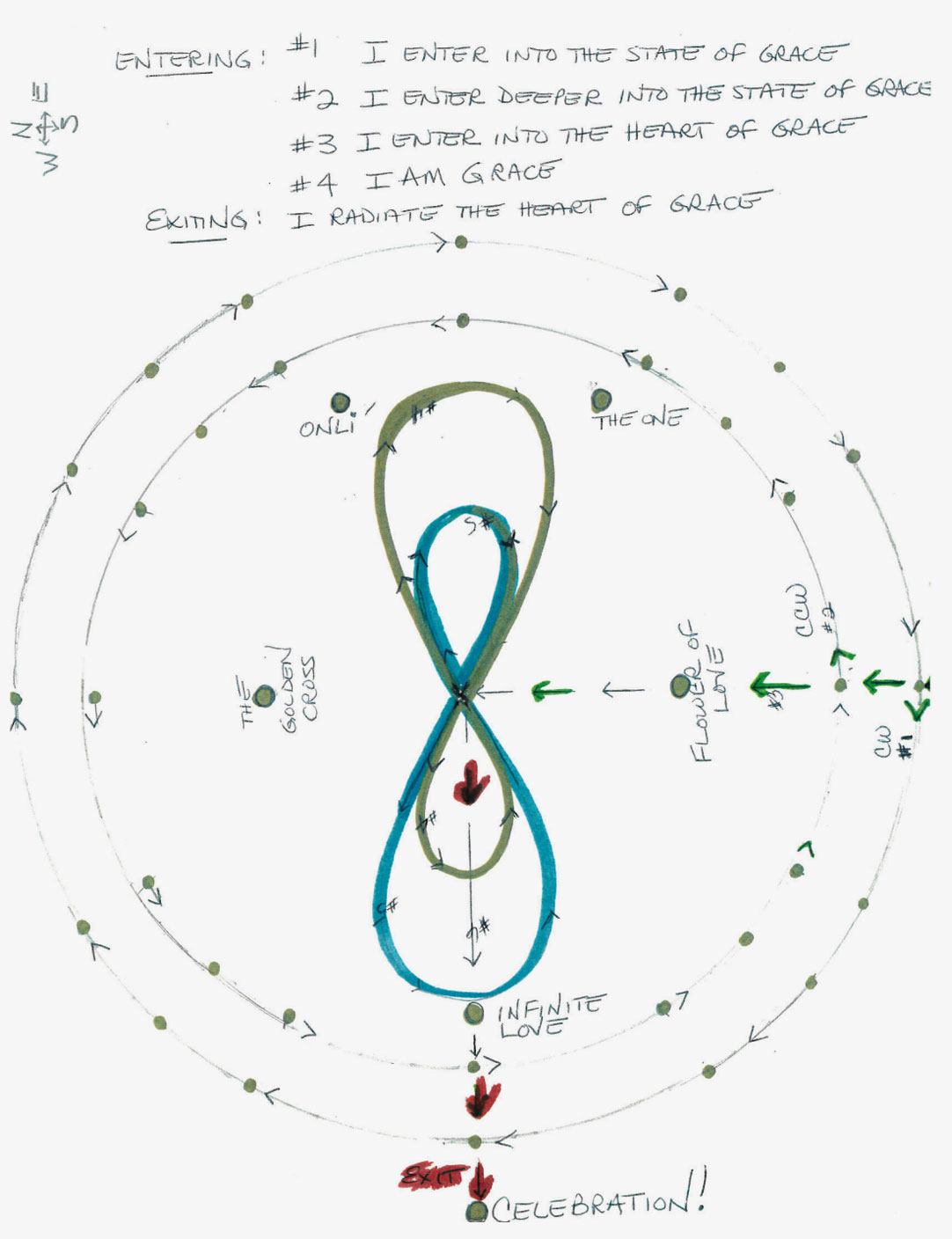 State of Grace Pulsation Center
Mark Moogalian

Headin' down Lexington way
Hear what they have to say
Gonna vibrate away, goin' all the way
Listen to the sound
of angels all around
Comin' through to me
From the edge of infinity
It's all comin' alive
In overdrive/in my third eye
Buzzin' like a beehive
Inside my mind
An epiphany
A symphony
A magical sound
Liftin' me off the ground
Headin' down Lexington way
Hear what they have to say
Gonna vibrate away, goin' all the way
Listen to the sound
of angels all around
Comin' through to me
From the edge of infinity